Internet Explorer - a browser developed by Microsoft, was released with their latest and final version of the browser on November 6, 2013. After that version, Microsoft switched to the browser Edge in connection with their Windows 10 operating system.
If you use Explorer today, you use a browser that has not been updated for several years and therefore does not meet today's standards, technology and security.
In a blog post, Microsoft's global security chief Chris Jackson says: "We do not support new web standards, and while many pages may still work as they should, Internet Explorer is no longer being developed and tested."
As a user on the internet and at intellify, you will therefore experience more and more features that stop working. For the same reason, the use of Internet Explorer in Denmark has also dropped significantly in recent years - to less than 4 percent. We recommend that you use another browser than Internet Explorer.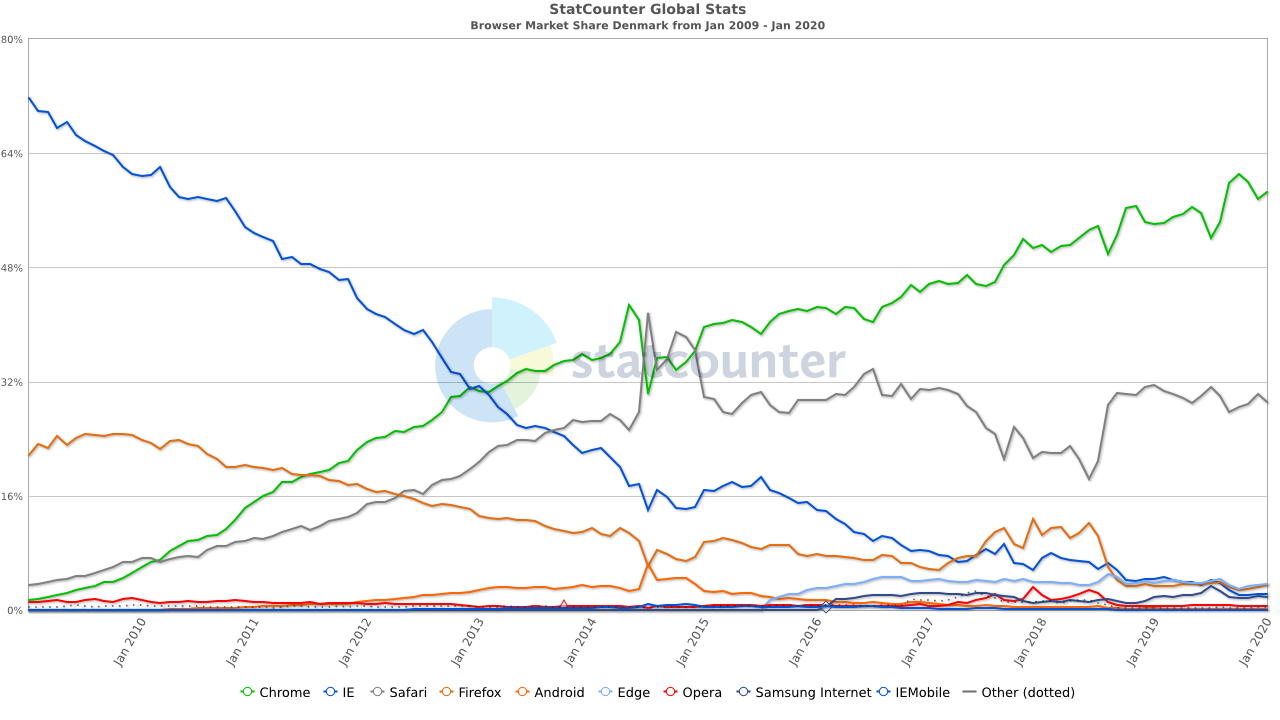 How to update your browser
There are several different alternatives to browsers that are constantly updated. In intellify, we recommend one of these four browsers:
Google Chrome, Mozilla firefox, Microsoft Edge and Safari
All of the listed browsers are constantly updated to the latest technology and security. In the list here you can get a direct link to the different websites where you can download the browser.